Our Story
How we met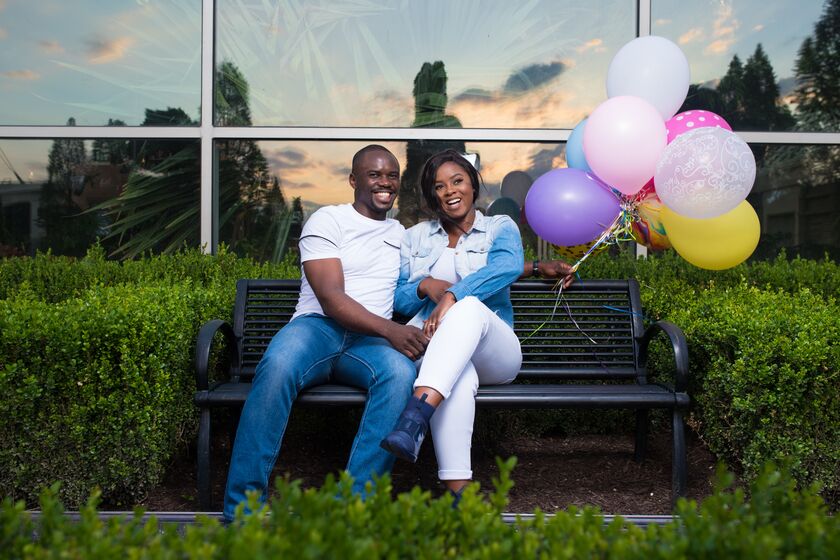 I knew him way back in school. He was the Sanitation Prefect but he took no particular note of me. He praised my cleanliness and presented me before a huge student crowd for them to emulate. Little did he know he was presenting his wife to be.
That was 17 years ago. Years had gone by and I did not see him again till 2016. This time around , God brought us together. We met in church one Sunday morning at 6200 Kansas Avenue North West D.C. I remembered him 16 years after with no particular interest but he did as he confessed " when I saw you the first time in church, I went back home and prayed and asked for God's direction, that if I should see you again, I will confess my love for you and let you know how I feel about you....." Mike voiced out. Behold the second time he saw me in church, he confirmed those words and approached thereafter and told me he will like to get married to me. Lol..
Proposal.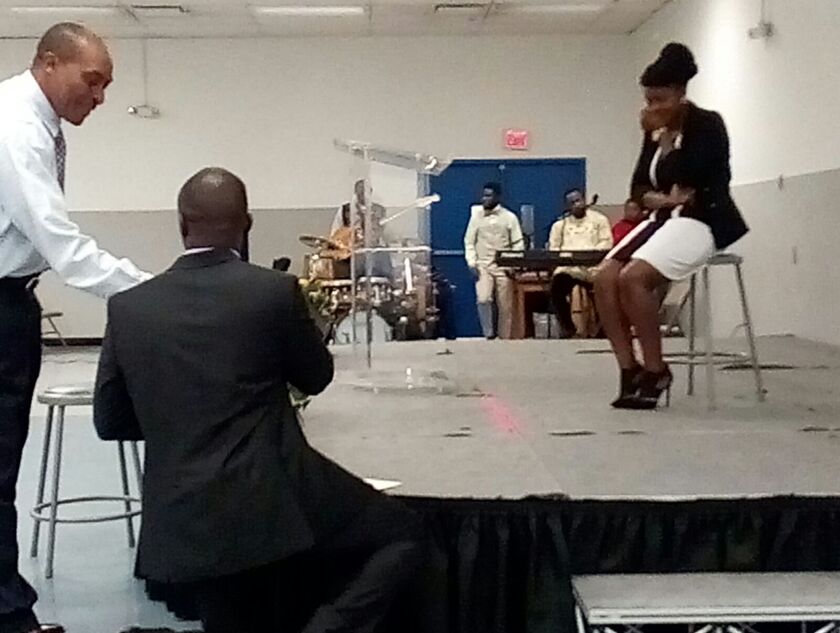 On 02/26/2017 while I was singing and dancing on stage in church, the unexpected happened. Mike walked in from the back of the church and came right to the front. At first I could not understand why he was in church since he had a change on his schedule and was supposed to be at work. Next, brother Moh with whom i was singing left the Pulpit and Mike drew closer to me and held my hand and the drama all started. I felt like crying, running away, wanted to ask him what he was doing and God alone knows what was happening here. Mike sat me down and went on his knees asking if I will marry him?
In front of this huge Christian crowd, I was somehow shy but I cleared my throat and shouted "YES," and our pastor, and father in the Lord prayed for us and we were engaged. We are so excited to celebrate this next chapter in our lives with you.
Memorable Time.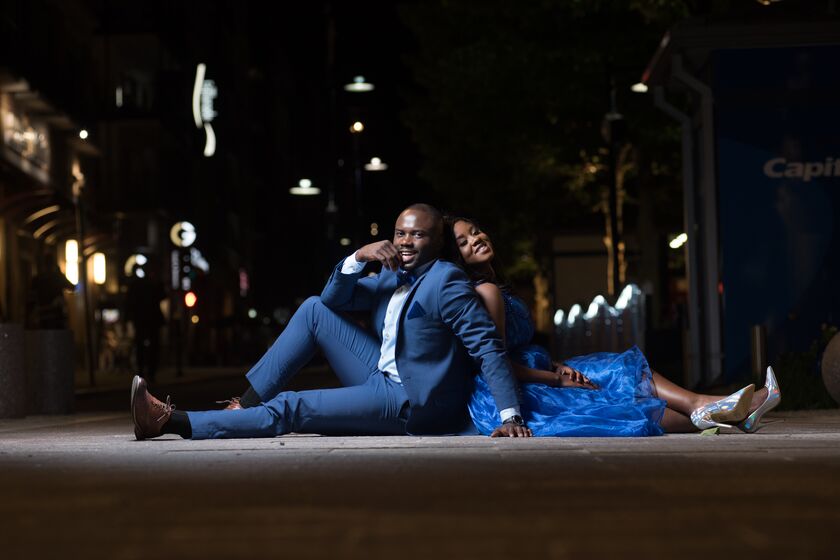 Waiting to see you all on the 28th of October, 2017 at 7800 Good Luck Rd, Lanham, MD 20706.

The Wedding
Saturday, October 28, 2017
2:00 PM
Attire: Formal
Ceremony and Reception
Trinity Assembly of God.
7800 Good Luck Rd, Lanham, MD 20706
https://binged.it/2tVnjya
Other Events
Marraiage Proposal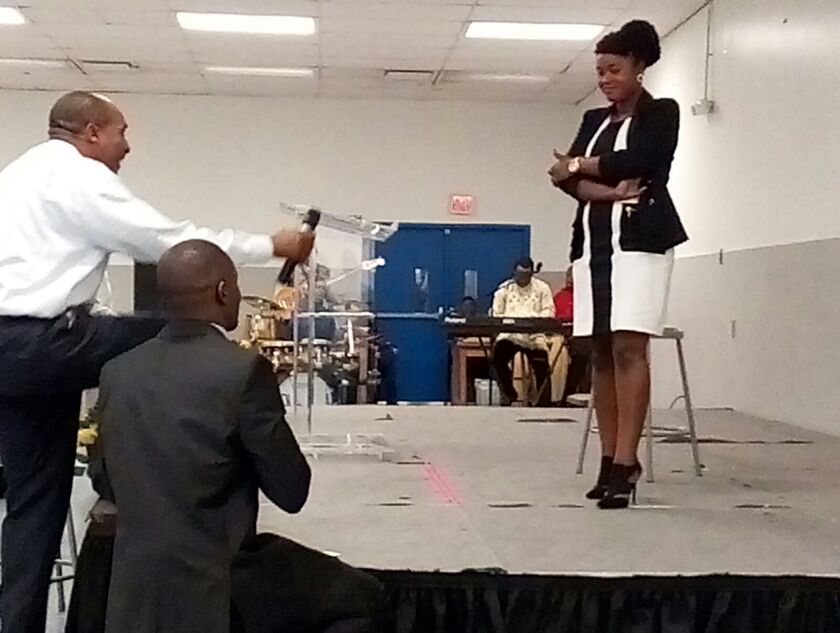 Sunday, February 26, 2017
12:30 PM
District of Columbia
6200 Kansas Avenue North West D.C.
It was a mind blowing surprising move by Mike to Me. I did not see it coming.
Traditional nuptials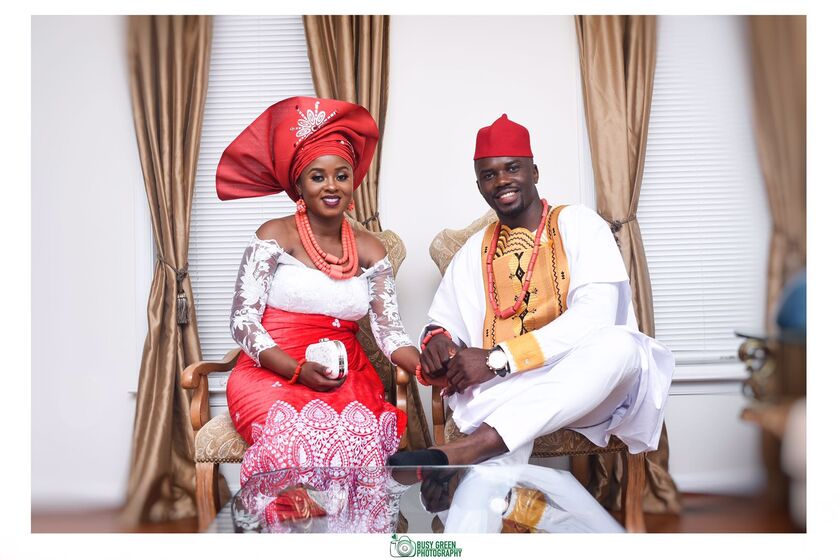 Saturday, May 27, 2017
8:00 PM
Maryland
206 Tiger Way, Boonsboro, MD 21713, States
God was on the move on this memorable day. A very special day it was.
Wedding Party
Bency Joy - Maid of Honor
Elvis Romario - Groomsman